There are so many questions in our heads while buying a perfect chair that is comfortable and durable, especially when we have so many options. Gaming chairs are known for their comfort and design, but they also come with many problems.
Here in this article, we'll tell you why are gaming chairs bad for you?
Top 6 Reasons Why are Gaming Chairs Bad For You
1. Dysfunctional Bucket Design
The first problem with the gaming chairs is the bucket design. Bucket design was first built for racers. This design was used for gaming chairs because it gives a better experience to the gamers. The bucket design has side bolsters to let you focus on driving while banging around cars. This bucket design was recommended for arcade-type gaming but not console gaming.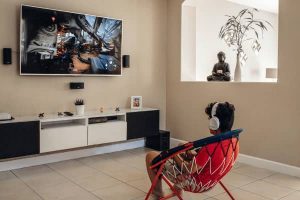 2. Uncomfortable Side Bolsters
Side bolsters are known to add more comfort to the chairs, but the truth is that it makes the gaming chairs more uncomfortable. Side bolsters are made up of metal padding; therefore, putting your legs against the bolsters can get uncomfortable.
The side bolsters also affect the sitting positions. You can not put your legs in the cross positions and one leg on the seat. The side bolsters on the gaming chairs also push your shoulder in the forward position, which again makes the gaming chairs uncomfortable.
3. Poor Tilt Mechanism
A swivel tilt mechanism allows the chairs to rock from a central point. This mechanism is flawed because it raises your knees and feet when you swing back. It'll get very uncomfortable when your knees hit the desk when you rock back.
It also requires some physical effort to rock back and forth. A knee tilt mechanism is preferred over this method because it requires much less effort, and most of your body is behind the pivot point.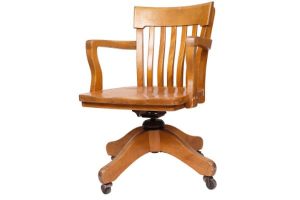 4. Paid for Looks
Gaming chairs are paid for their looks. Most of the people who buy gaming chairs are love the colorful look of the chairs with logos and words stitched to the seat. Using different colored upholsters also increases the price of the gaming chair.
The design is also built for the racing chairs, whereas the functionality is entirely irrelevant to the racing chair. Paying extra for a logo on the chair is also not a great option considering it takes a significant percentage of its value. Hence, there are paying for many things in a chair that you don't need.
5. Shortest Warranty
Warranty is an excellent indicator of the quality of the chair. The high-quality chairs have a fully comprehensive warranty of 10-12 years. Mid-range chairs also have a reasonable warranty period, but this warranty does not include foam and fabric.
On the other hand, gaming chairs have a shallow warranty period. A gaming chair comes with a warranty of 2-3 years only. It is the shortest warranty in the chair market.
6. Limited Range of Movements
The last problem with the gaming chairs is the limited range of movements. Modern chairs are designed to provide more training and less sitting. Sitting in one position for an extended period is bad for your health.
This is a proper standard for office chairs, with adjustable height desk and, standing desk converters. Unfortunately, gaming chairs do not have such flexible options. The bucket design keeps you in one spot for a more extended period.
Are gaming Chairs good for my back?
There is a lot of buzz about gaming chairs and their effects on the back. Besides the catchy looks of gaming chairs, it has more casual postures than most office chairs. We'll now look at how specific features of gaming chairs encourage and discourage back support problems.
Back Supporting features:
a) Adjustable lumbar support
Adjustable lumbar support helps to sit straight while the other office chairs do not allow a flexible option. A lumbar curve makes an angle of 20-45 degrees, while without lumbar support, the curve is reduced by half reversing the effect of lumbar.
b) Spinal relief by Armrests.
According to Norwegian Designer Peter Opsvik, our armrests require complete freedom to move and support our backs. Our neck, shoulder, and back have to do the work if the armrests are not there.
c) Proper Pelvic Alignment
The cause of back pain is sitting with improper pelvis and hips alignments. The pelvic bony structures are leveled respectively to prevent spilling backward and forward.
How can Gaming Chairs Harm the Back?
Some of the features of the gaming chair are deceptive. They might look more relaxed and comfortable, but they harm your back. Some of these features are:
Improper Usage:
Improperly using gaming chairs will affect your back. Dangling feet instead of planting them firmly to the ground will affect your upper back. Properly positioned feet will keep your upper back straight. Also, sitting in one position for a more extended period will overextend the lower bank.
Incorrect Sizing:
One of the critical features of the gaming chairs is that they should be selected in the correct size. An inappropriately sized chair will affect your sitting position. A tall tool chair for a short-statured person will not allow the backrest to support you.
Also, using an ill-fitting will take away some of the ergonomic benefits of the chair. Therefore, it is highly advised to follow a guideline to find a perfect-sized gaming chair.
Some Easy Tips to Fix the Back Problems
The critical issue is always to use the chair correctly to minimize the problems. When you sit perfectly on a chair, it improves your postures and aligns your body accordingly. You might feel uncomfortable sitting in an adjustable position initially, but your muscles will be conditioned consequently very soon.
Sit appropriately on the chair while distributing your weight properly
Do not cross your legs while keeping your feet flat on the ground
Keep the chair closer to the desk and adjust the monitor position
Let your elbows rest on the armrests and keep it in a relaxed position
To wrap up, gaming chairs serve an essential purpose, and they have a unique place in the gaming community. There are some problems attached with these chairs, but most of the problems are avoidable. As long as you know the pros and cons of a gaming chair, you'll be able to decide if it is a perfect fit for you or not.